dusuntua.com is a Malaysian indexing website. Any place used for relaxation, recreation, attracting visitors for holidays, hotels, lodging or place for vacations is listed here.
Having a problem? Contact web admin How to post? Step by step

Search by:
sTaTuS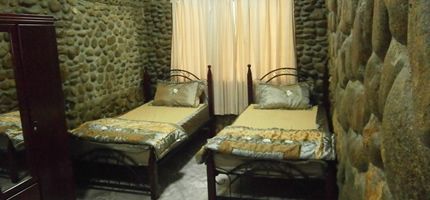 A stone chalet with 2 bedrooms, respectively with bathroom attached, a lounge and a pantry. Every room furnished with 2 single beds. If required 6 additional matresses can be supplied at a nominal charge.