dusuntua.com is Malaysian advanced indexing website. Any place used for relaxation, recreation, attracting visitors for holidays or vacations.
Having a problem? Contact web admin How to post? Step by step

Search by:
HOMESTAY d ILHAM, Bagan Belat,Teluk Air Tawar,Butterworth,Pulau Pinang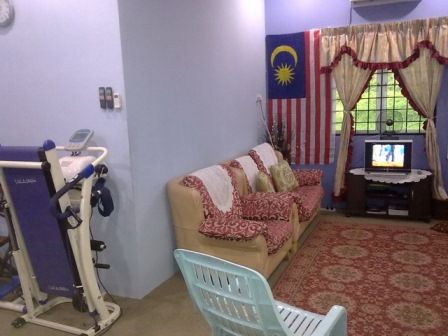 Lodging Type: HomeStay
Address: 3981, Bagan Belat
City: Teluk Air Tawar
State: Penang
Beds: 2
Baths: 1
Price per Night: RM130.00/night

Full Description: Type of home: two detached houses, Number of rooms 2 (2 twin beds and one single), and extra mattresses and totto provided
Time check in: after 2.00 pm (if earlier please let me know first) time of check out: before 12.30 pm (if later please let me know first)
Morfologi facilities: Close to a golf ball, pkg, mosques, food court, and the din skot prawn noodles, chicken chops special freshwater bay.
Distance 10 km from the town Kepala Batas, Distance 12 km from Butterworth. Close to the ILP, melenium hall, Science Secondary School Kepala Batas, MRSM, matriculation, ACMS, uitm, each with a homestay distance between 10-18 km.
Every night there Sunday night market area near the distance of ~ 600 meters
Other: the village atmosphere, peace and harmony. For individuals or families only Muslim
Other contact: Contact Details Tel No : 0194151254 H/P No : 0194151254 Rate / Night* : RM 130 *Rate / Night Subject To Changes W/o Prior

---
This listing has been viewed 5724 times.